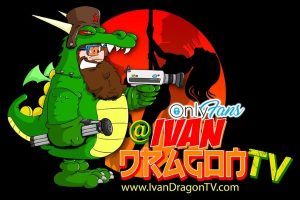 Ivan Dragon, CEO/Director of Alt Erotic, Owner/Director of PUBA Pornstar Website Network, horror movie filmmaker, YouTube personality and Urban X Hall of Famer, has launched an OnlyFan Page through his official domain IvanDragonTV.com.
The new plate will offer subscribers a sneak peek into shooting adult films exclusively from the director's own frame of reference.
"With my new OnlyFans page, I will be giving my followers a unique perspective into the world of 'my day at the office'," says Ivan. "A camera will be attached to me, perfectly illustrating exactly what I see from the entire set, as well as behind the scenes during shooting hardcore sex."
Content will feature the building of sets, lighting, shooting and directing talent through his Dragon's lens, and will feature adult stars such as Christy Mack, Samantha Saint, Nicole Aniston, Misha Montana, Evilyn Ink as well as numerous scenes from his library of talent.
"I have been asked for years to do lighting and directing workshops, and my YouTube channel went viral with over 50 million views as I showed the lighter side and more human side of Pornstars," he adds. "It also grew with those tutorials I included as well.
"However, I am limited in showing my true work on mainstream platforms, so this is the best way to share my knowledge and dedication to what I do and how I create. No one shoots what I shoot and no one does it all on sets like I do, so I look forward to sharing my experiences from my own very personal point of view."