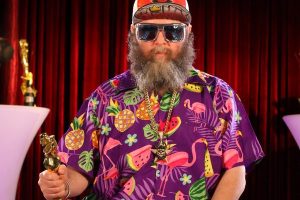 Adult Site Broker, the company which helps connect sellers and buyers in the adult website space, has announced that this week's guest on "Adult Site Broker Talk" is Ivan Dragon, the CEO/Director of AltErotic.
Russian Born Ivan has over 100 AVN Award nominations and won Web Director of the Year.
In mid-June, as reported on by YNOT, Ivan launched an OnlyFans Page at IvanDragonTV.com. The new channel will share his behind-the-scenes footage of set building, lighting, shooting and directing talent through his lens. It will also feature adult stars like Christy Mack, Samantha Saint, Nicole Aniston, Misha Montana, and Evilyn Ink as well as scenes from his library of talent. With over 50 million views on his YouTube channel which showed "the lighter side and more human side of Pornstars" as well as tutorials on lighting and directing, Ivan made the move to OnlyFans because mainstream platforms limited his ability to show his work, knowledge and dedication to his craft.
Ivan came to United States in 1979 with his parents during the Cold War. His travels took him and his family through Austria and Italy. Living above a whorehouse in Austria was a precursor to Ivan's Award-winning adult filmmaking career.
Bruce F., host of the show and CEO of Adult Site Broker said: "Ivan has lived a very interesting life. I'm sure you'll enjoy hearing about it on our podcast."
You can listen to Ivan of AltErotic on Adult Site Broker Talk at adultsitebrokertalk.com.
Check out Ivan on his website at www.iamivan.com, YouTube at @SliVanTV and Twitter @iamivanxxx.
Find and follow Bruce F., the CEO of Adult Site Broker and host of Adult Site Talk on his Twitter @ASB_Bruce. For those seeking to be Adult Site Broker affiliates, head over to ASB Cash at asbcash.com to sign up. Recently Adult Site Broker announced a doubled 20% payout for affiliates.